In the latest immigration reforms, the Department of Homeland Security (DHS) has announced that they would start taking applications for H4 EAD starting May 26, 2015. While some Americans may perceive all immigrants as aliens, this particular rule is about to bring the sunshine in many peoples' lives.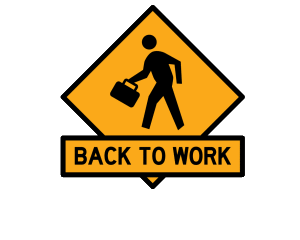 Working and driving are common privileges enjoyed by many in the USA. These privileges do not come easily for certain immigrants. Spouses of legal immigrants are not allowed to work in the USA as per the previous rules. As part of this, many lives have suffered through depression for most part of their adult life.
H4 Visa
H4 visa is granted to the spouses and children of H1 visa specialists. The H1 visa specialists are allowed for a temporary stay in the USA. H1 visa is also a dual intent visa which allows the applicants to convert their non-immigrant  status to immigrant status. Based on the waiting list and availability of visa numbers per country of origin, the wait time is typically ten to fifteen years until the H1 visa immigrant gets their green card.
However, the spouse of an H1 visa non immigrant is aware that they cannot work in the USA prior to arrival. But, they hope to get the work permits as soon as possible. The centuries of wait time without the right to work has been heavily effecting the H4 visa holders. Some have decided to return back to their home country. Some have dread along the long wait hoping for better lives.
New Rule!
According to the new rule, H4 visa holders may allowed to apply for a work permit if their H1 visa spouse have already applied for a green card and have their I140 document approved. Or, if their H1 visa spouse has been granted extension of stay beyond six years according to the AC 21 rule.
The right to work and earn has been a boon to the H4 visa holders, as this gives them the opportunity to prove their worth in terms of earning potential and have a better lives for their family. If you are a H4 visa holder or you know someone, the time has come to prepare for the change. Applicants are encouraged to polish their skills for the current job market. In addition, they are also required to pay a fee of $380 as the processing fee. They may also need the documents such as a valid passport,  valid visa, marriage certificate, H1 visa holders I797, H1 visa holders passport and visa, I140 approval document, and so on.
List
Here is the checklist you will need for applying H4EAD. Download the latest forms from the USCIS website. Make sure you take two latest color photographs and sign with a black pen inside the box. There have been rejections just for that! If you have never worked and you have no prior SSN, here is the list. It is also better to include the cover letter titled 'Original Submission' and list all the documents you are attaching. All are copies except the photographs and check. 🙂
G115 form
I765 form
passport old and new all pages
I94
I797A
I140
Marriage certificate
Photo 2 – name, I-94 on back(Write with pencil)
Driving licence
Spouse passports all pages
Spouse payslips
Spouse 3 yr W2s
$380 – 'U.S. Department of Homeland Security'
USCIS – Address as per your WAC number
 Let's hope the new rule will allow the H4 visa holders improve their mental and financial status in the USA. This will also help the country in turn in terms of skilled resource and improved economy.