Continuing my articles about Temporary Visitor Drivers License (TVDL), here are some updates based on the new government regulations. You may not need some documents any more but still have to visit the nearest DMV office which processes your TVDL.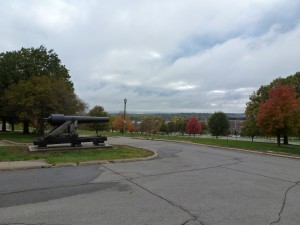 Non visa Undocumented TVDL
TVDL is issued to temporary visitors to the United States in order for them to carry out their day to day chores. It may not be the same license issued to the Social Security Number (SSN) holders. Illinois started issuing TVDL for non visa undocumented drivers since January 2013. The documents required will  be address proof, consular card, twelve months of residency in Illinois and any current driving license from the same state or other state.
Your local Department of Motor Vehicles (DMV) will be able to process your DMV for non visa TVDL. Drivers are requested to schedule an appointment online through the website of Secretary of State. You can also call the toll free number and schedule an appointment. 855-236-1155. However, there are limits on the number of attempts you can make an appointment. After the documents are verified, you may require to take a vision test, computer test, and road test. If you are renewing your license, you will require only vision test. Your TVDL will be issued at a later date after completing a facial recognition background check.
Visa TVDL
TVDL is also issued for drivers with valid visa who do not have a social security number. Earlier, they were required to submit a SSN denial letter along with the documents. This document is not required anymore. You will still need two proofs of address, unexpired passport, I94, valid visa document. If you do not have two address proofs, a certificate of residency from a person with a valid SSN is also accepted. Visa TVDL will also be issued two weeks later after facial recognition check. You will be given a temporary driving permit which will let you drive until your TVDL arrives in mail.
While some may be totally unaware of this process, it is a good opportunity for drivers. It is also a cumbersome process to get a TVDL. After all the effort, a TVDL can be used only for driving purposes. It is not a valid identification for boarding airplanes or entering a federal facility. Uninsured drivers or drivers with DUI may face severe punishments or suspension of TVDL. Also, check in other states if your TVDL is valid there.
Let me know how your experience with the DMV went and share your license routines. 🙂